ONE BIG
HAPPY
FAMILY
Come TOGETHER
The WORLD CLERGY was created to connect fellow brethren of many faiths and paths, to cultivate harmony among the plentiful world religious and spiritual communities and foster their engagement alongside their guiding institutions in order to achieve a just, peaceful and more sustainable world. To accomplish this, we invite you who are leading various traditions and organizations in this cause to come together, dialogue and unify a global vision for a just future for all.
​
We must accept the existence of different religions. Spiritual harmony is essential. The next question: is it possible? My answer is definitely yes, yes, yes.
The Dalai Lama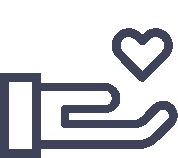 You give but little when you give of your possessions. It is when you give of yourself that you truly give.
Kahlil Gibran
​
Whatever you think the world is withholding from you, you are withholding from the world.
Eckhart Tolle
​
The value of a man resides in what he gives and not in what he is capable of receiving.
Albert Einstein
Support the WORLD CLERGY Program